Tristar Developments LLC




Tristar Developments LLC (TSD) is a development company based in       St. Croix United States Virgin Island. TSD is an enterprise that is involved in various aspects of the construction industry. We have experience and expertise in the development of innovative tools, sales and service of unique products and are a license and insured general contractor. Company founders are three local brothers dedicated to providing professional service.  Experience consists of over 40 years working in communications, residential, commercial and industrial construction, active duty military, businesses, marketing and sales.

___________________________________________________________

Tristar Developments LLC is also known for it's innovation of the (Patented) and developed product entitled The
Set-&-Go
.  It is an adjustable tile spacing device that is currently available for distribution to all interested Buyers, Retailers, and/or customers within Central, South America and the Caribbean Islands.  We, the owners of Tristar Developments LLC are in partnership with Companies in the U.S. mainland and also international  companies for product distribution and/or services.   
___________________________________________________________

For additional information on the product and/or services provided by Tristar Developments LLC. Please visit us at                               or e-mail or    us at





Mail:

Tristar Developments LLC                                                                              P.O. Box 5109 Kings Hill

St. Croix USVI 00851



Copyright © 2005-2014 Tristar Developments LLC.  All rights reserved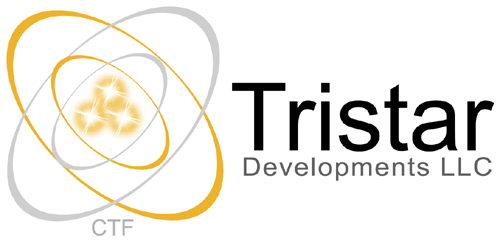 Developing Tomorrow Today with innovative tools and services.